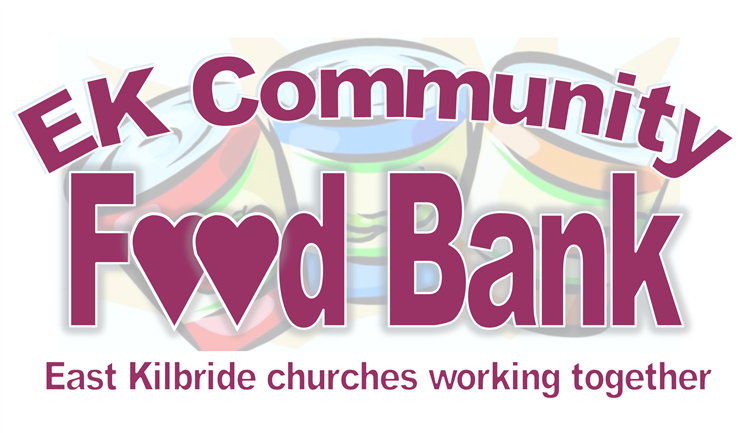 EK Community Food Bank is a short-term care initiative that aims to help families who are facing financial difficulty and who do not have enough to buy all the food they require as a family. Food packages are given out freely to families without question or judgement. 
Donations (see below) may be left at Moncreiff Parish Church in the box under the book table which is opposite the kitchen door.  
There are now a number of Churches involved in the Food Bank. Here are a list of the Churches who have drop in sessions where you can collect food parcels, enjoy a cup of tea or coffee and a chat with one of our volunteers.  
Sundays

2pm - 4pm

Westwood Baptist Church

2 Tasman Drive

Mondays

10.30am - 12.30pm

East Mains Baptist Church

The Village Centre

Mondays

6pm - 8pm

Church at Lindsayfield

Greenhills Community

Centre

Tuesdays

10am - 12noon

Claremont Parish Church

High Common Road

Wednesdays

11am - 1pm

Calderwood Baptist

Church

Maxwellton Road

Thursdays

10am - 1pm

St Andrew's Methodist

Church

Cedar Drive, Greenhills

Fridays

11am - 1pm

Calderwood Baptist

Church

Maxwellton Road

For Crisis or Emergency help, social work or agency enquiries or if you need more information, please call 01355 247660 (9am - 4pm, Monday - Friday)